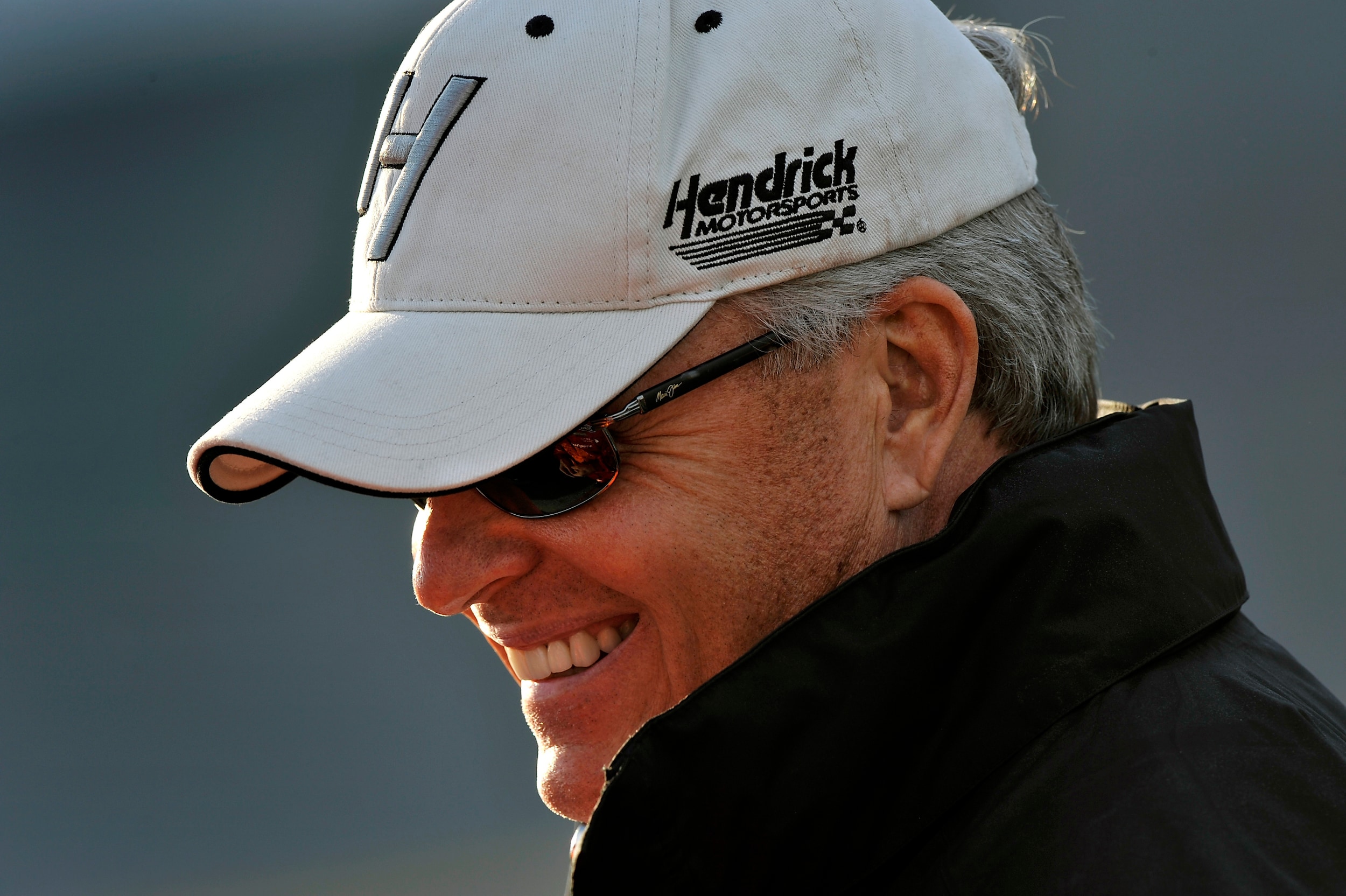 For immediate release – Rick Hendrick has been named the 2016 Citizen of the Carolinas by the Charlotte Chamber. It is the most prestigious honor given by the chamber and will be presented at the organization's Annual Meeting next December.
Hendrick was chosen for his significant contributions to Charlotte's business community, his indelible influence within NASCAR and his tireless work with local charitable organizations such as Levine Children's Hospital and Together We Feed Charlotte. In 2015, he served as the honorary chairperson for the annual Charlotte Observer Summer Camp Fund, which set a new fundraising record.
"The Charlotte Chamber is pleased to recognize Rick Hendrick for his invaluable contributions to the Charlotte business community and the community as a whole. Rick embodies the collaborative spirit that sets Charlotte apart from any other major city in the United States," said Bob Morgan, chamber CEO and president.
Hendrick joins an impressive list of past winners that includes Erskine Bowles, Mac Everett, Dan DiMicco, Julius Chambers, Harvey Gantt, Leon and Sandra Levine, Ben Bernanke, Dean Smith, Marian Wright Edelman, Hugh McColl, Reverend Billy Graham and Jerry Richardson, among others.
"I'm humbled," Hendrick said. "We've been fortunate to call Charlotte home for nearly 40 years. It's been such a wonderful place for our family, and now our grandchildren are growing up here. I cannot imagine a more giving community or a better city to live and do business. The people at the chamber help make that possible, and I'm truly grateful for the work they do for Charlotte."
A self-described "gearhead," Hendrick turned his passion for the automobile into successful business ventures in the retail automotive and professional auto racing industries. In 1976 at the age of 26, he became the youngest Chevrolet dealer in the United States. He turned a struggling franchise in Bennettsville, South Carolina, into the most profitable in the region.
Hendrick moved to Charlotte in 1978 when he purchased City Chevrolet, which today is the flagship location for Hendrick Automotive Group. Now the largest privately held dealership group in the country, the company operates collision centers, accessories distributor installers and more than 130 retail franchises across 14 states. Hendrick leads the organization, which employs more than 10,000 people, as its chairman.
In 1984, Hendrick founded Hendrick Motorsports. Today, the original race shop overlooks a state-of-the-art facility with 430,000 square feet of workspace on 140 acres in Concord. It houses more than 600 employees to support four full-time Chevrolet teams in the elite NASCAR Sprint Cup Series.
Now one of the sport's premier operations, Hendrick Motorsports has garnered a NASCAR record 14 national series owner's championships and 15 overall. Its roster of stock-car drivers includes Kasey Kahne, Chase Elliott, Jimmie Johnson and Dale Earnhardt Jr.
Hendrick is a recipient of the prestigious Horatio Alger Award, NASCAR's Bill France Award of Excellence and The Order of the Long Leaf Pine, which is bestowed upon outstanding North Carolinians. He was inducted into the International Motorsports Hall of Fame in 2013 and the North Carolina Sports Hall of Fame in 2015.