Corporate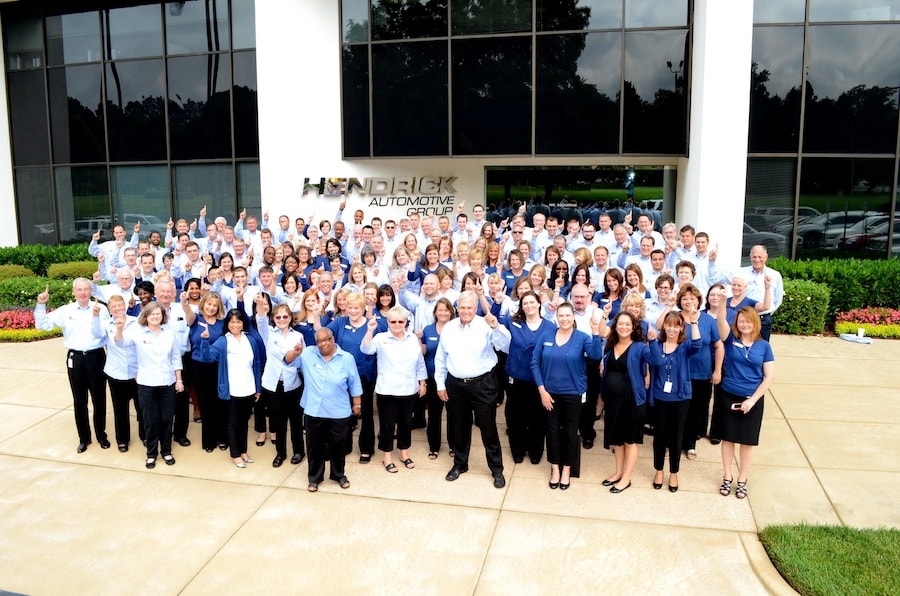 Hendrick Automotive Group is the nation's second-largest privately held automotive dealership group and the sixth-largest automotive dealership group overall, based on 2013 units sold, according to Automotive News "Top 125 Dealerships Groups."
In 2014, Hendrick Automotive retail sales exceeded 184,000 vehicles and $7.5 billion in revenue. More than 1.78 million vehicles were serviced by Hendrick Automotive Group technicians.
Founded in 1976 by Rick Hendrick, the Charlotte, N.C. company operates 94 dealerships representing 29 nameplates, 132 franchises and 29 collision centers and three accessories distributor installers in 13 states: Alabama, California, Florida, Georgia, Kansas, Louisiana, Maryland, Missouri, North Carolina, South Carolina, Tennessee, Texas, and Virginia. More than 10,000 people are employed by Hendrick Automotive Group.
Hendrick Automotive Group offers new and pre-owned vehicles, financing, warranties, automobile parts, accessories, service and body repair. The company has contributed significantly to improve the quality of life for people in need through charitable contributions.
Chairman Rick Hendrick also founded Hendrick Motorsports, which has earned a record 11 car owner championships in NASCAR's premier division, the Sprint Cup Series.